Just The Facts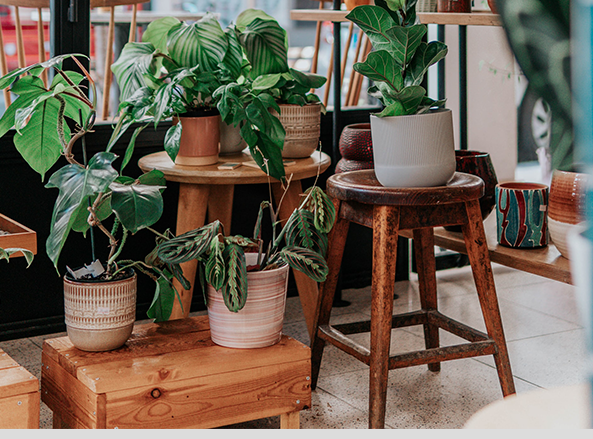 Do you have a physical location?
Yes, we are opening our first brick and mortar in 2022!
How will my plant arrive?
Our number one priority is that our plants arrive in healthy conditions. Therefore, all plants are shipped inside its original planter unless noted on the product page.
Do you offer potted plants?
In our brick and mortar, we offer potting services for our customers for a small fee.
Do you ship internationally?
No, at this time, we only ship within the United States. For more information, please review our shipping page.
What if I'm interested in placing a large order?
Please fill out our contact form for large orders (quantities greater than 25) or corporate gifting inquiries.
My order arrived damaged, what do I do?
Plants are incredibly fragile, and the shipping process is not always kind. Therefore, inspect your package when you receive your delivery. Should your order arrive damaged, please fill out our contact form (make sure to include a photo), and we'll get back to you within two business days. In the rare event, a plant is received dead on arrival, don't worry; it will be replaced.
Does The Botanical Bar carry products from other brands?
We pride ourselves in supporting local entrepreneurs of color and women-owned businesses. We carry an assortment of products from independent makers and women-owned brands that share our vibe and values. Interested in working with us? Please send us an email at info@thebotanicalbarindy.com.
Do I have to repot my plant once it arrives?
Not right away! Let your plant acclimate to its new environment. Place the plant in the spot you plan to keep it in. Let it settle in for about two weeks, then repot in its new vessel. If you go longer than two weeks, the plant will be fine. Learn more here.
What's wrong with my plant?
We would love to be available to answer all of your plant care needs questions. Please send photos to info@thebotanicalbarindy.com with as much information as possible regarding your current watering schedule and primary light source.
How can I sell my products at the botanical bar?
If you are interested in wholesaling with the Botanical Bar, please send an email with line sheets to info@thebotanicalbarindy.com. We will get back to you if we would like to move forward with an order.
Are you hiring?
We are always looking for fantastic plant people to join our team! Please visit our careers page on the website for employment opportunities.